Watch the video or read our step-by-step guide below:


1. Visit the Compass+ login page https://tools.careersandenterprise.co.uk/oauth/login/plus.
Click on the 'I have forgot my credentials option':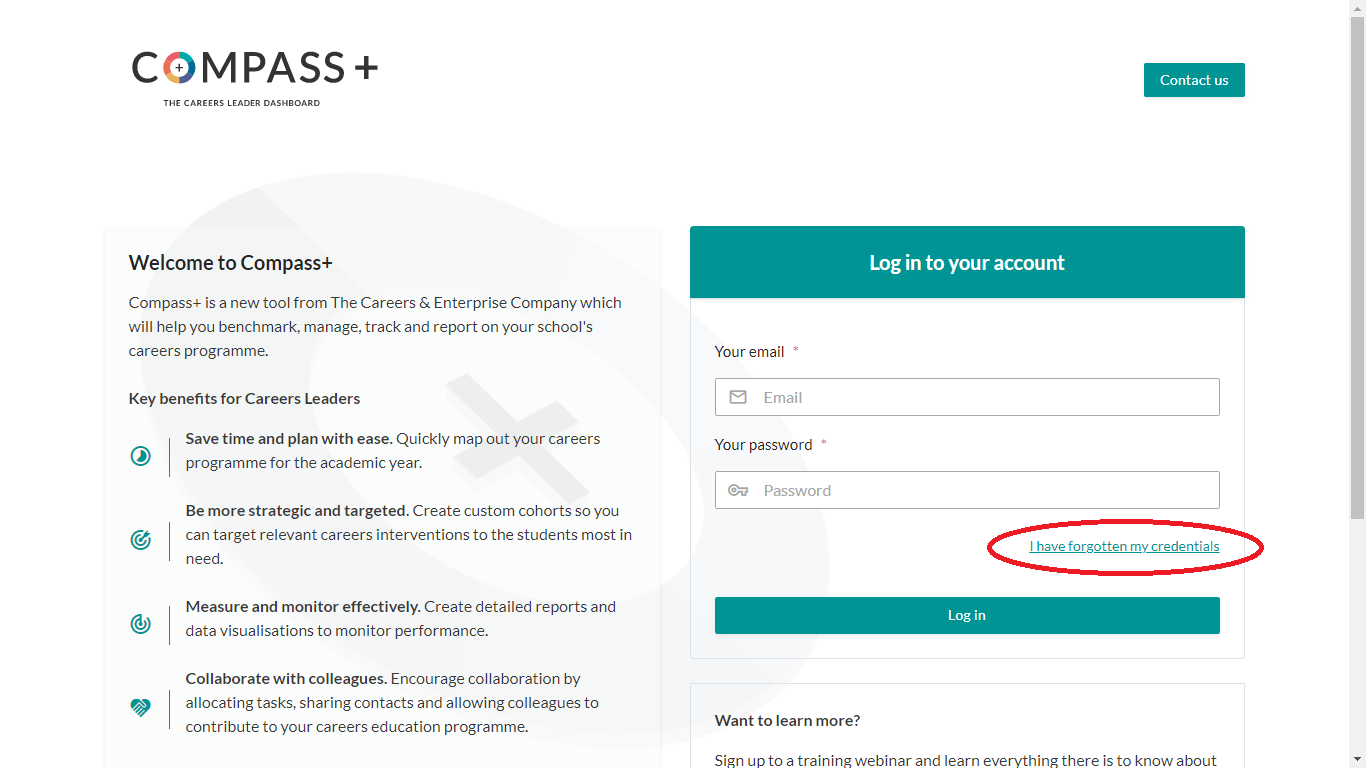 2. A modal will pop up asking you to enter the email address you have previously signed in with. Enter your email address and click send. A password recovery email will be sent to you: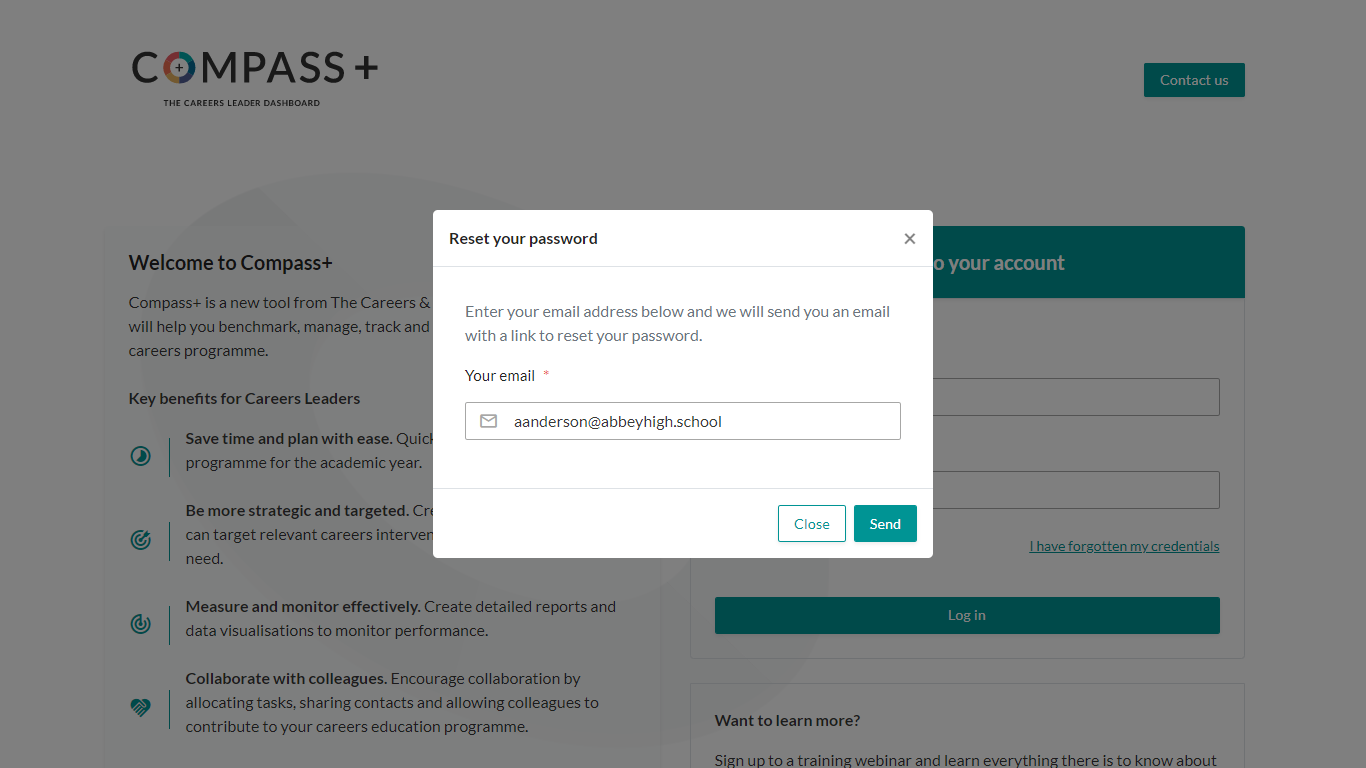 3. An email titled "Password recovery for [users email address] will be sent to you. In the email click on the 'Reset your password' link: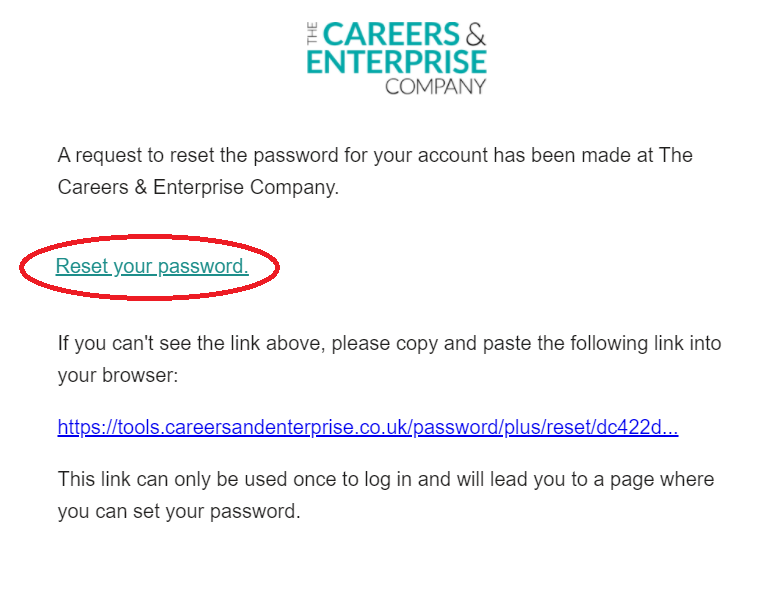 4. Once clicked, you'll be redirected to a page asking you to confirm your email address and to choose a new password. Once you have chosen your new password, click 'Reset password':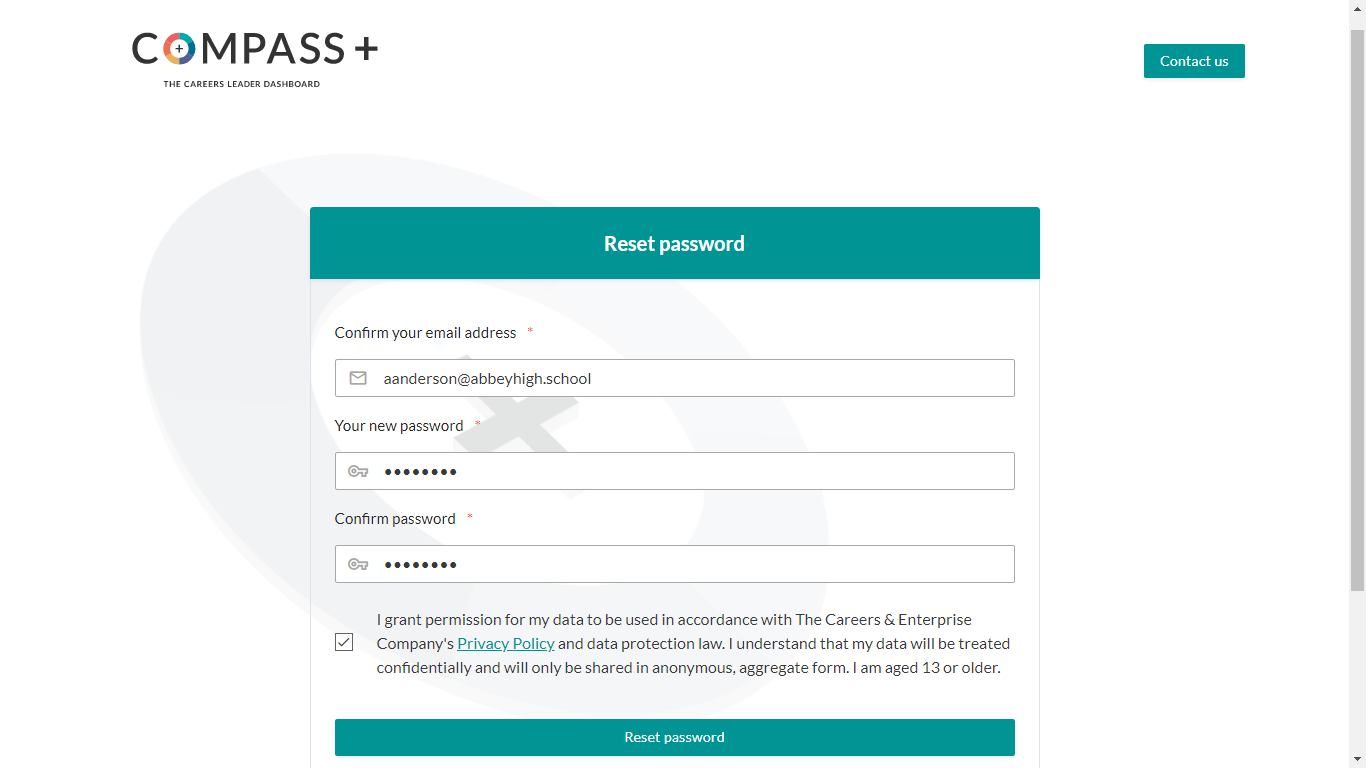 5. A confirmation will be shown saying "your password has been reset". Now you can login with the newly set password.