Watch the video or read our step-by-step guide below:



Logging-in
To get started with Compass+, log in with your email address and password: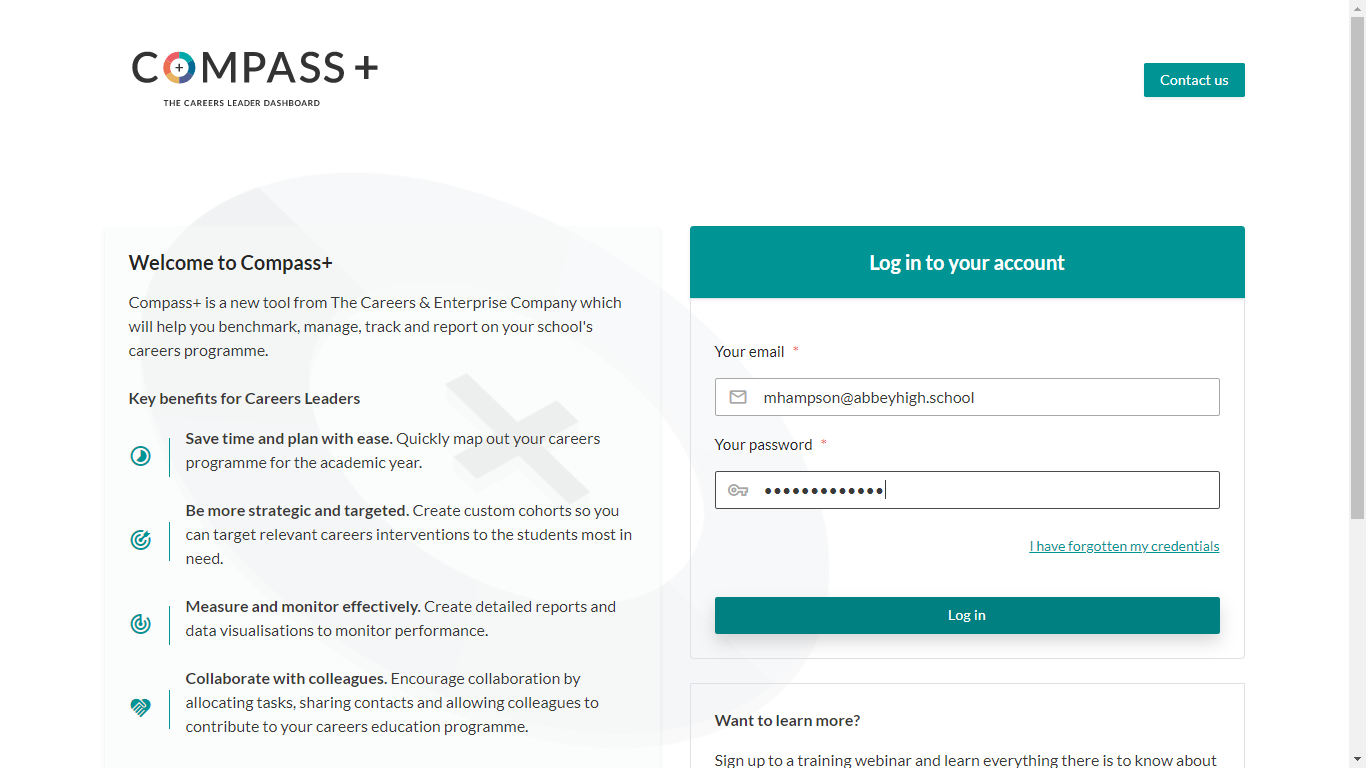 Once logged-in, you will see your Compass+ dashboard. Your dashboard shows a summary of your institution's careers plan for the current academic year:


Creating a new careers activity
To start creating careers activities for your pupils, click on Plans > Create new activity in the navigation bar:



A pop-up box will ask you to choose whether the new activity is for Gatsby Benchmark 1 or Gatsby Benchmarks 2-8. Choose the correct one for your activity, the academic year you want to create the activity for, and then click on 'Create activity':

You will next see a new activity form. Give your activity a name, and select a main Benchmark category for the activity from the dropdown list: these two fields are mandatory when creating a new activity. Try to add as many details as you can; if you need to save your activity and fill in the rest of the details later, that's fine:



Adding pupils to your activity is simple: in the 'Add groups or individuals to your activity' section, use the checkbox filters to search for a group, or find individuals using the search box below.

Once you've added your new activity details, click on 'Save activity to plan':



Your activity will then be saved and will contribute to your institution's Gatsby Benchmark scores. It will also be listed on the individual profiles of the pupils you have selected.


Viewing pupil profiles
To view individual pupil profiles, click on Pupil > Current in the navigation bar:



From your current pupil list you can filter or search for pupils by name or by their UPN:



To view the pupil's full profile, click on 'View full profile' in the Action column:



You'll then be able to view the full pupil profile, including the pupil's activities, interests and destinations, and personal information: