Watch the video or read our step-by-step guide below:



The first chart at the top of your dashboard shows the results of your most recent, completed, Evaluation. Percentage bars show your results for each of the Gatsby Benchmarks:



To view your progress since a previous competed Evaluation, select the Evaluation you would like to compare from the 'Show previous evaluation results' dropdown:




A black border will appear on each bar showing your previous percentage score for that Gatsby Benchmark. The column '% achieved in previous evaluation' will display the result you received in your previous evaluation and the 'Indicator' column will display an arrow:
if the arrow is green, your result has increased

if the arrow is red your result has decreased

if the arrow is grey your result has remained the same: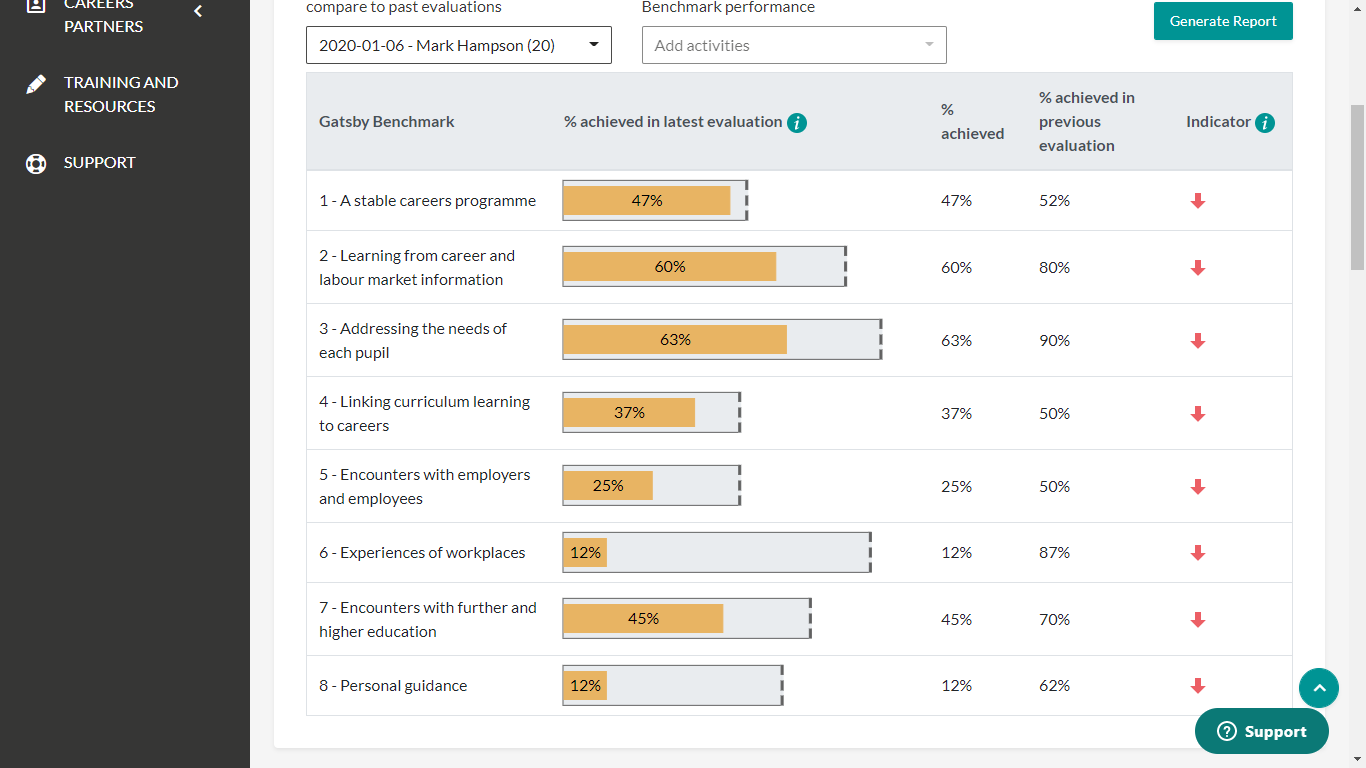 To learn more about viewing the results of individual Evaluations in more detail, see How to create Evaluations.

Displaying the potential impact of activities on Gatsby Benchmark scores
The chart can also show the potential impact planned or completed activities may have on your Gatsby Benchmark scores.

Select planned or completed activities from the second dropdown to see how your activities might impact on your Gatsby Benchmark scores the next time you complete an Evaluation: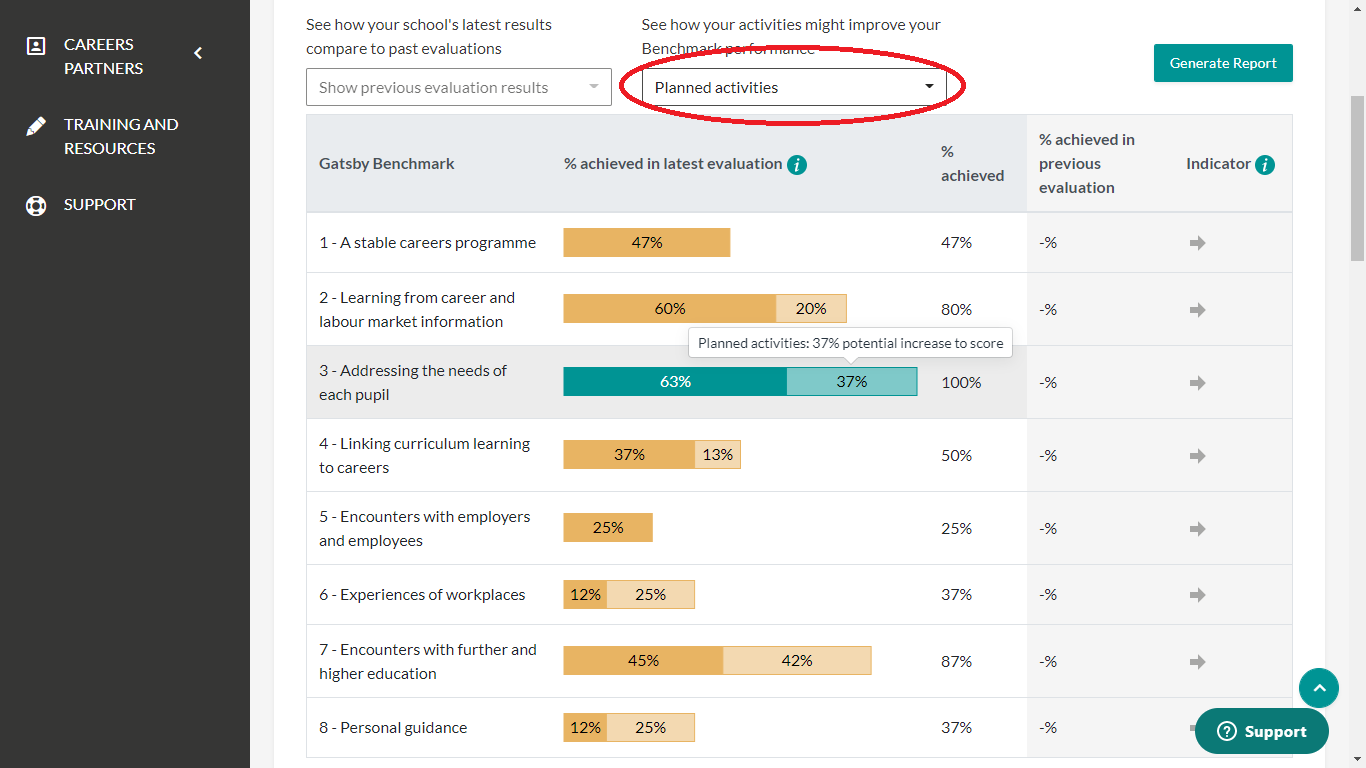 To export a PDF copy of your evaluations data visualisation, click on 'Generate report" to the top-left of the screen':




The PDF file can then be shared with interested parties, such as SLT, governors or other teachers.