You can generate Future Skills Questionnaire links for your students in Compass+ by following these steps (note: you can only generate one questionnaire per student each academic year):

1. Navigate to 'Pupils' in the main navigation and then select 'Questionnaires':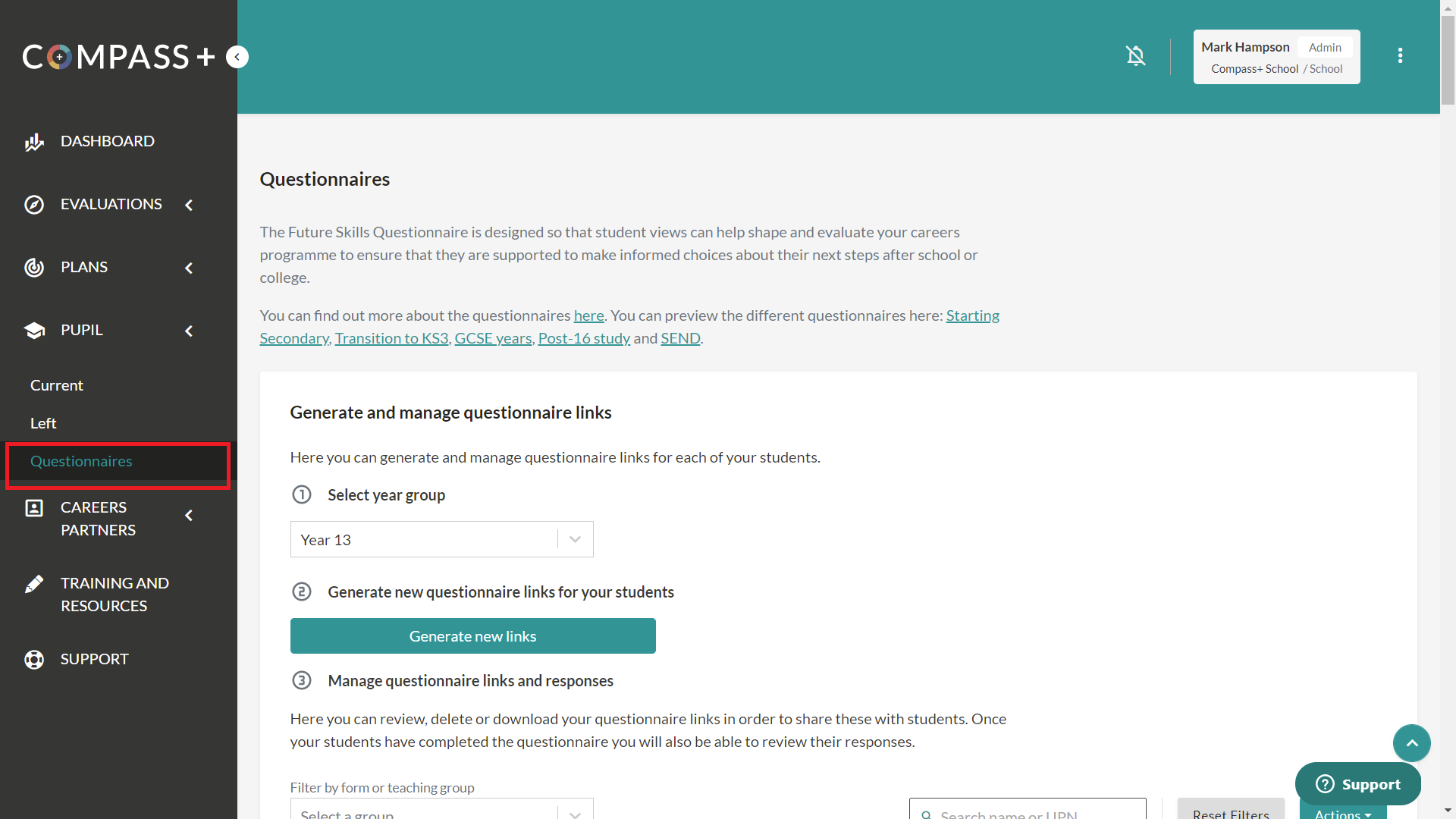 2. Select the year group that you would like to generate questionnaire links for first (in this example, we are generating links for Year 13):



3. Select the 'Generate new links' button to generate new questionnaire links:




4. This will open a modal or lightbox. Here you need to select the questionnaire type that you would like the students in that year group to complete:


5. Select the students that you would like to generate a questionnaire link for. By selecting the tick box in the table header you can select all students, or you can select the students individually:


6. Once you have selected the students, you will then be able to generate links by selecting the button at the bottom of the modal/lightbox: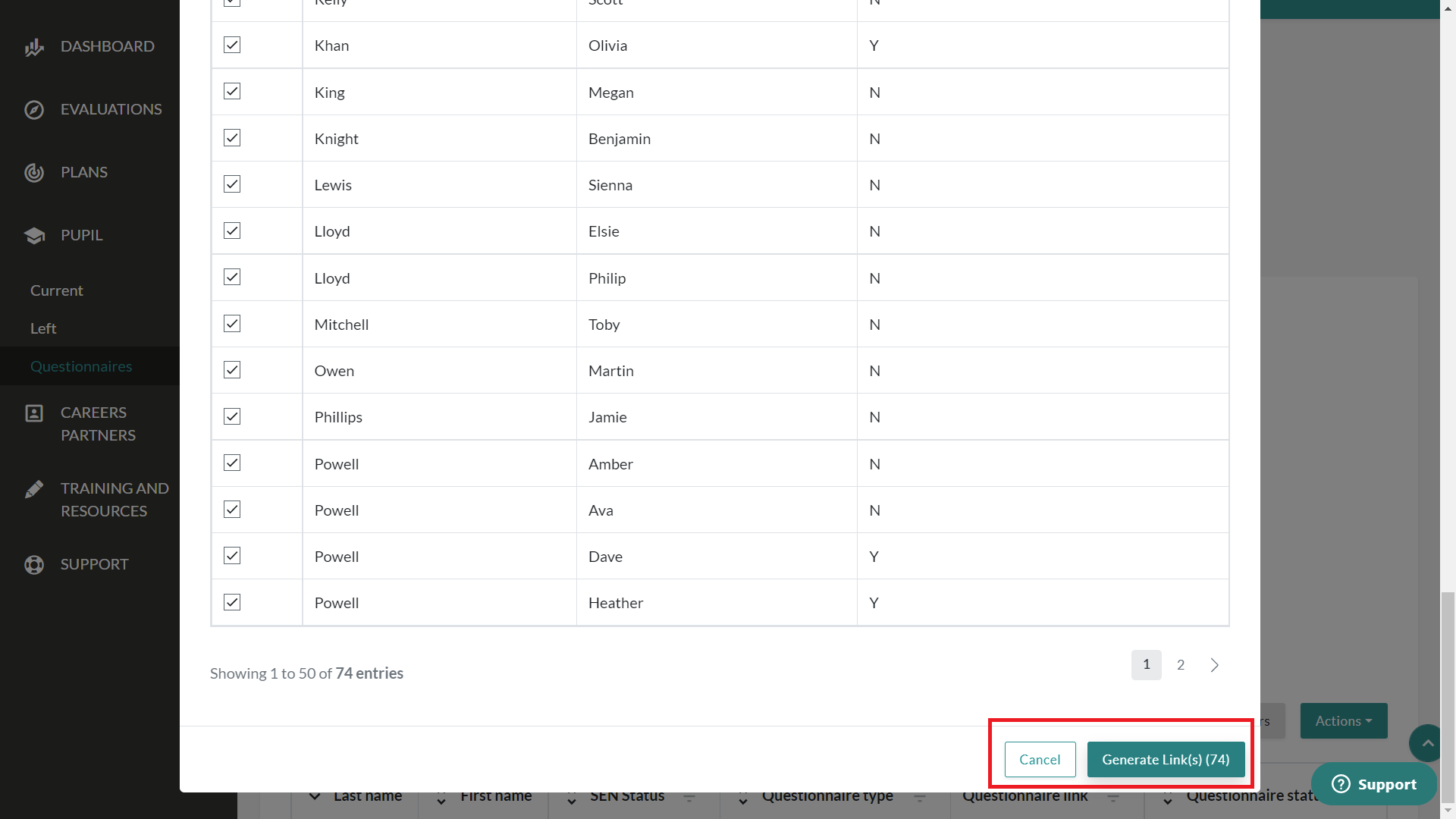 7. You will then be redirected back to the main page, where you should see the questionnaire links listed for each student: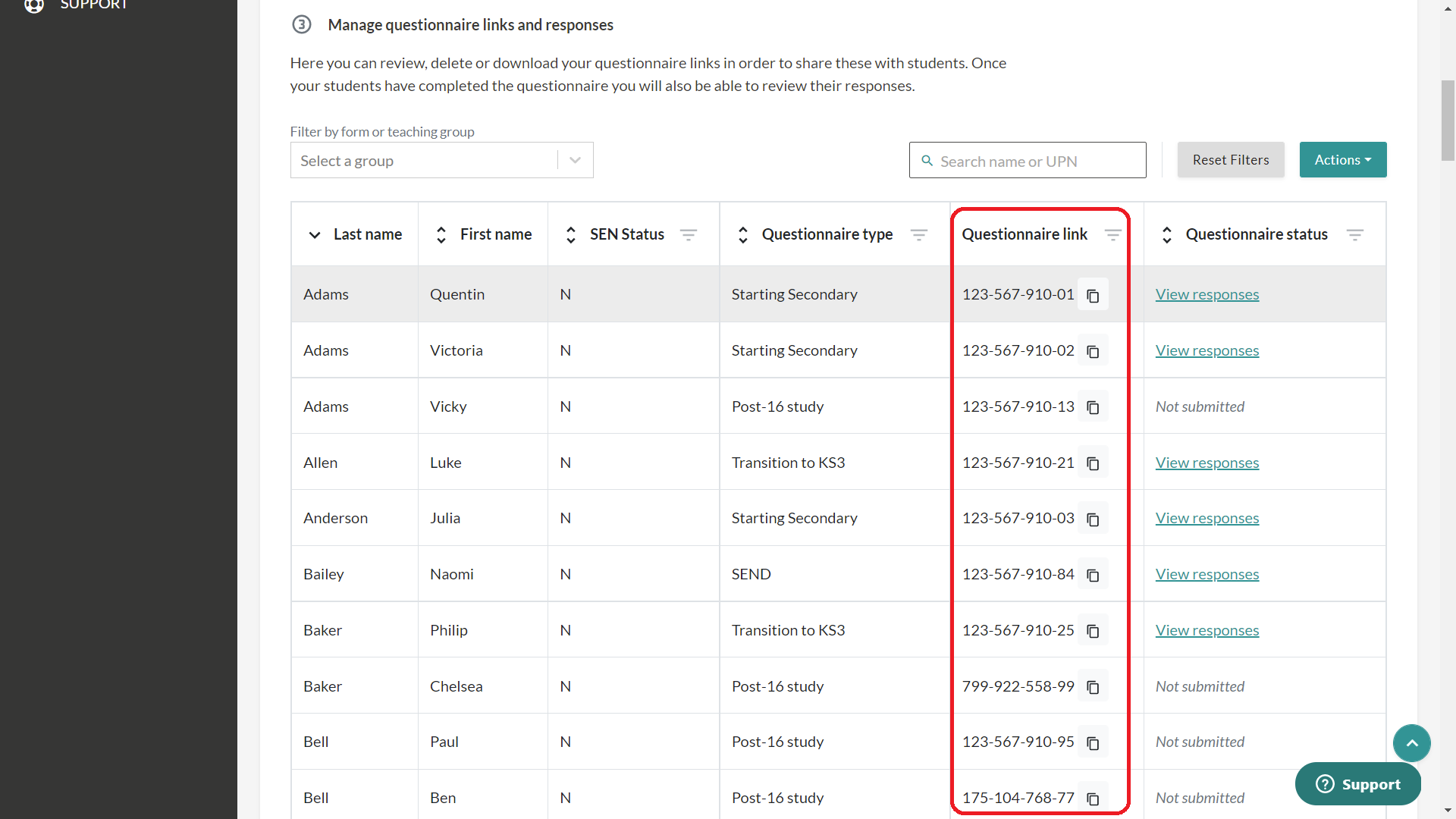 Once you have generated the questionnaire links, you will need to download these and supply them to the individual students. Please note, each questionnaire link is specific to the student and ensures that their questionnaire responses will be saved back to their Compass+ profile. Once generated, you will need to share the correct link with the right student.